1. Open Microsoft Outlook. Select 'Accounts' from the 'Tools' menu.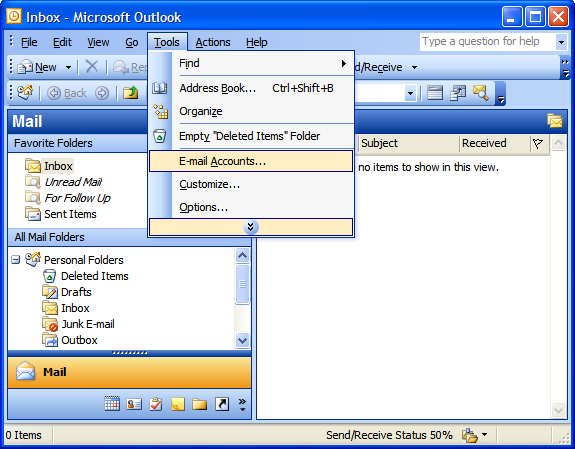 2. Select the 'Add a new e-mail account' and click 'Next'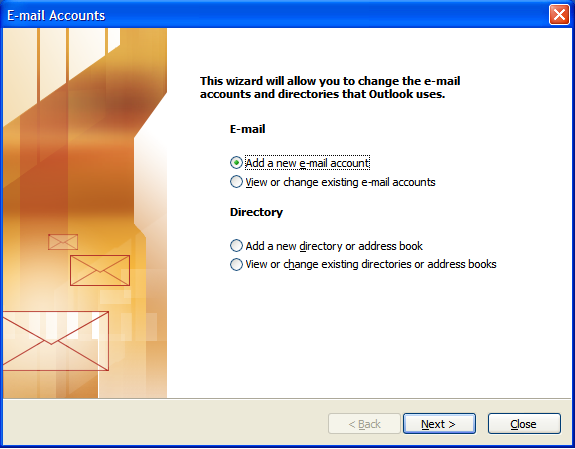 3. Choose POP3 from the list of options and click 'Next'.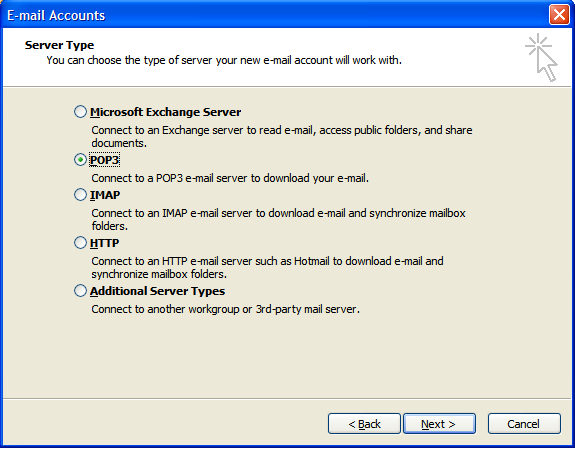 4. Fill in the form fields as shown below: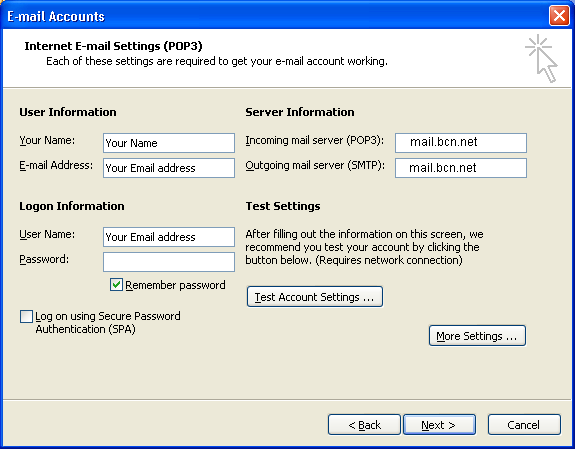 4. Click on 'More Settings' and go to the 'Outgoing Server'
5. Check the box 'My outgoing server (SMTP) requires Authentication' and 'Use same settings as my incoming mail server'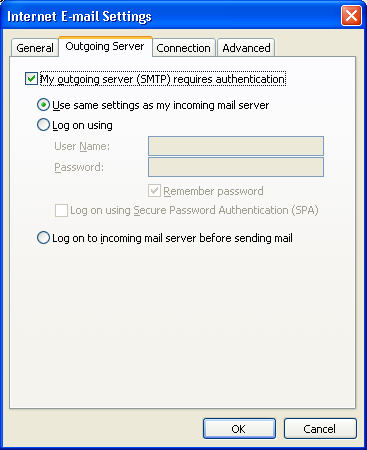 7. Click 'OK' and then click 'Next'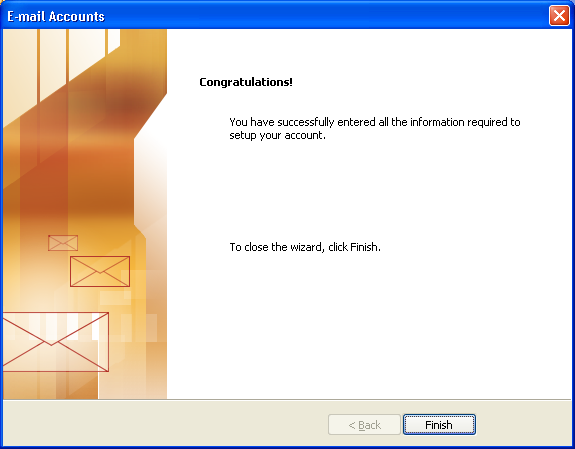 8. Click 'Finish' and you're done.